This is an article posted by one of my vendors, Franfund – who provides excellent services.  You can copy and paste the link to the article or read it below:
https://www.franfund.com/blog/5-common-misconceptions-about-franchising
You're likely familiar with franchising. Franchises are a cornerstone of the American economy, employing millions of people and generating hundreds of billions of dollars every year. With so many franchise businesses in operation, there's a good chance you're a regular customer at a franchise or two.
You may also be familiar with some misunderstandings about the franchising model, whether you realize it or not. Here are some of the most common misconceptions about franchising.
Misconception #1: Franchises are Chains
Brands are part of our lives, to the point we're exposed to thousands every day. It's understandable when some people lump all regional and national brands together as "chains." However, chains and franchises are not the same things. Chain stores are owned by a single corporate entity or parent brand. Franchises are owned by entrepreneurs, most of whom are local to the communities they serve. These business owners are interchangeably referred to as franchisees.
An easy example of this distinction can be found in the quick-service coffee world. Starbucks is a chain; almost all Starbucks locations in the US are company-owned. In contrast, Dunkin' Donuts is a franchisor; thousands of entrepreneurs own and manage Dunkin' locations, or units.
Misconception #2: Franchises are Limited to Fast Food and Retail
Although many of the most visible franchise brands are in the fast food and retail spaces, you would be hard-pressed to find an industry untouched by the franchising business model. From senior care to window cleaning, all the way to biohazard cleanup, franchising opportunities are almost limitless.
This is one of the most significant advantages of franchising. Exposure to virtually all industries creates opportunities for all different types of entrepreneurs. Although many of the most well-known franchises are fast food and retail, other popular industries include home repair and maintenance, personal services, automotive repairs, and salons.
Misconception #3: Franchises are Only for Certain Types of People
When you think about franchise owners, a certain demographic might come to mind. Maybe you think of retirement-age workers leaving corporate America for more autonomy and flexibility. Maybe you think of married couples finally ready to make the leap and jointly own a business together. Maybe you think of something else entirely.
Any of these ideas could be accurate because there's no singular profile of a franchise owner. This is one of the best things about the franchise model; opportunity is democratized across demographic groups. Anyone can achieve success.
Misconception #4: Franchise Owners aren't Really Business Owners
This is partly due to the misconception that franchises are chains. When you walk into a franchised fast-food restaurant, everything from the menu items to the employees' uniforms is the same as in a different location halfway across the country. It might be easy to assume all locations are owned by the same entity. And if the owner is on site, it might be easy to mistake them for an employee of the franchisor.
While it's true that a turnkey franchise comes with more rules than starting a business from scratch, franchise owners are investing their own money and time into a business that is wholly theirs. Franchise owners are entrepreneurs who assume the risks and rewards of ownership. However, franchise ownership often carries less risk than starting from scratch, which is one of its greatest benefits.
Misconception #5: Entry Barriers are Prohibitively Expensive
While it's true that some franchises cost millions of dollars, other franchises cost $15,000 or less. Just like there's diversity among industries in the franchise space, franchises are also available with a wide range of startup costs.
Contrary to popular belief, you don't need to have five or six figures of liquid cash on hand to start a franchise business, nor do you need a loan from a big-name bank. There is a multitude of ways to fund a new franchise business responsibly.
Many franchise owners fund their businesses by investing in themselves, using their qualified retirement funds. Rollover for Business Startups (ROBS) is the funding strategy commonly used to do so. ROBS incurs no debt and is governed by rules set forth by the IRS and Department of Labor.
Loans are another popular funding strategy for franchise businesses. You may already be familiar with the basics of SBA loans, but you might not be aware that all banks approach lending differently. Your local branch of a national bank, credit union, or even community bank might not be interested in funding your new business. This makes it advantageous to work with lenders that have experience funding franchise businesses. Many lenders aren't willing to fund first-time business owners, and they might not be familiar with franchising's unique model.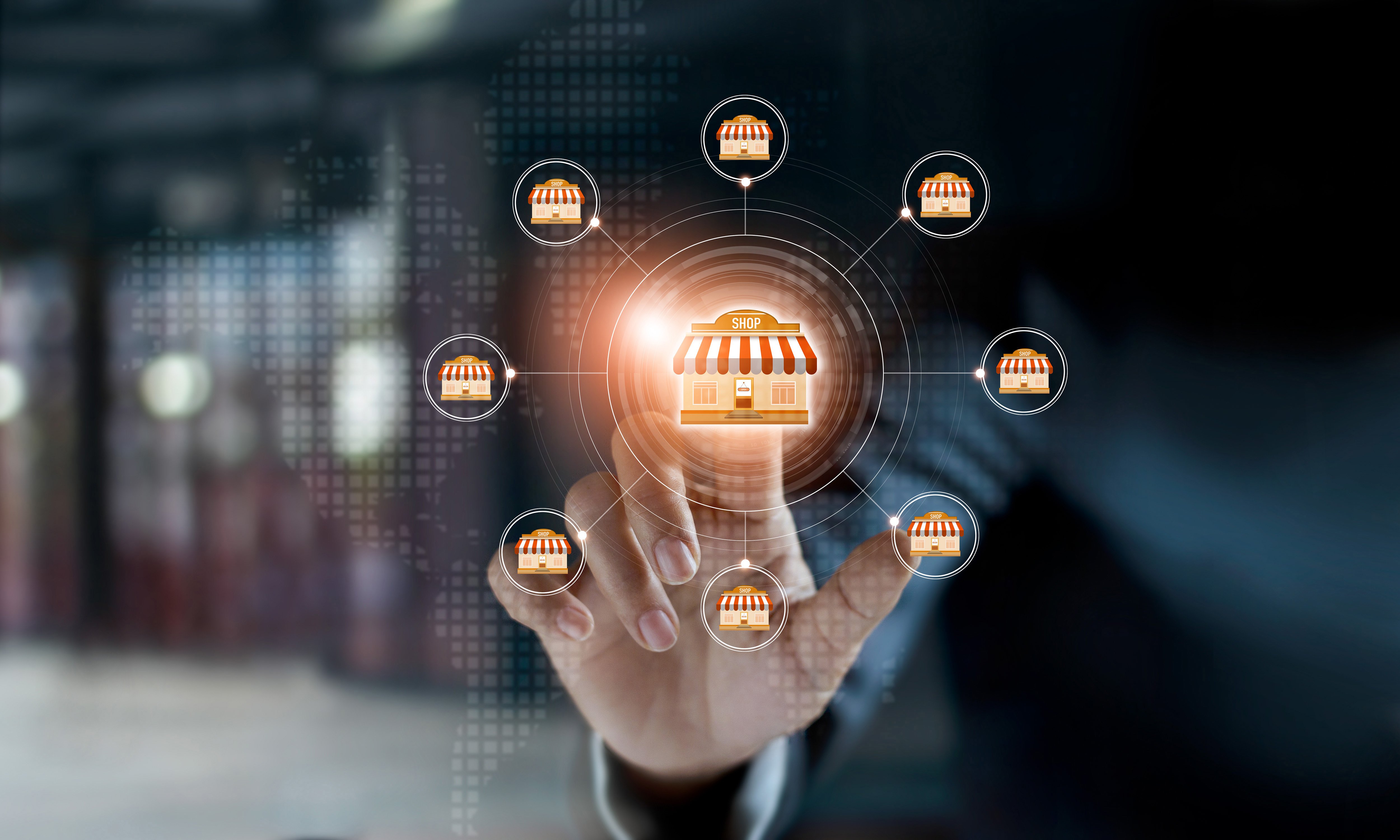 ---
Whether you're a seasoned entrepreneur, an aspiring business owner, or someone who simply likes to follow business news, be sure to throw these misconceptions aside when thinking about the franchise business model.
If you're an aspiring franchise owner or a single-unit owner looking to expand, you've likely already thought about funding. Funding is critical for any business, and there's no getting around that. However, it doesn't have to be a pain point. It's important to work with a trusted and experienced funding solutions provider, especially if your new business is in the franchise space.
FranFund has been designing custom funding solutions for franchise entrepreneurs for years. Our flexible, all-in-one plans are crafted to meet your needs for the entire lifetime of your business. If you'd like to learn more, we'd love to hear from you.
FrandFund is a vendor of Focal Point Business Coaching of Pennsylvania for 7 years.  FranFund has provided excellent services during that time frame.